Six Picks: Recommendations from the Monitor staff
Classic puzzlers in a crisp new book, Jack Bauer is back in a '24' movie, Stephen Colbert croons his way into Christmas, and more.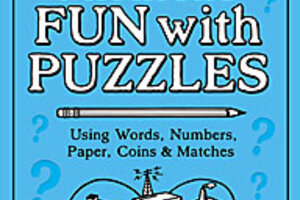 Courtesy of Time, Inc. Home Entertainment
Puzzle me this
If you like word games, number puzzles, or figuring out how to cut a pie into eight pieces with only three cuts, grab your thinking cap and Fabulous Fun with Puzzles, by Joseph Leeming (Time Inc., $13.95). Geared for adults, this collection of brain teasers will please your inner problem solver. As for the aforementioned pastry? What fun would it be if we just told you the answer?
Name That Tune
You hear a song on the radio, but can't remember the singer. Sound familiar? Now, if you're an iPhone or "Google phone" user, you can forgo the frustration: Simply download the great new discovery engine from Shazam, a London-based media company. Shazam's mobile applications analyze, identify, and categorize mystery tunes – all you have to do is hold your phone up to the nearest speaker. For information on rates and file sizes, go to www.shazam.com.
COLBERT CROONS
The first shock of A Colbert Christmas, an hour-long special airing on Comedy Central on Nov. 23 at 10 p.m., is seeing Stephen Colbert in a Mr. Rogers cardigan. The second is that the comedian can actually sing! In this irreverent musical revue, Colbert sings with the likes of Willie Nelson, Elvis Costello and, most notably, Jon Stewart on a tune called "Can I Interest You in Hannukah?" But the song you'll most want to download is Leslie Feist's lovely "Please Be Patient."
---