Six Picks: Recommendations from the Monitor staff
Christopher Guest displays his musical talents, quirky 'This American Life' puts out a second DVD, Martin Luther King Day offers a chance to make a difference, and more.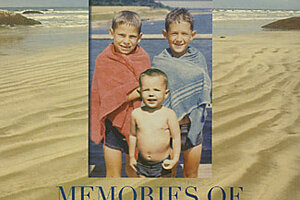 NIGEL TUFNEL'S SOFTER SIDE
Free associate "Christopher Guest" and "music" and you're almost certain to blurt out "Nigel Tufnel," the name of the East London headbanger in the cult-classic film "This is Spinal Tap." But the accomplished mocumentarian has a sideline as one-third of the instrumental trio "The Beyman Bros," which just released their debut CD Memories of Summer as a Child. This is original, ambient joy: the pleasing acoustic/electric, synthesized strains of lightly picked mandolin, guitar, keyboard, and light percussion.
historical perspective... as we make history
"Segregation now! Segregation tomorrow! Segregation forever!" was the rallying cry of Alabama governor George Wallace. John Frankenheimer's award-winning 1997 TV miniseries, George Wallace, which humanized this controversial figure, comes out on DVD inauguration day, making it a good way to measure just how far we've come. It stars Gary Sinise, who won an Emmy for his portrayal, and Angelina Jolie in her first major role.
for the ideas hungry
It's not new but it remains a unique aggregator of fascinating, well-written articles and essays on everything about culture, art, and literature. Arts & Letters daily – www.aldaily.com – adds fresh items each day, as its name suggests, from all over the English-speaking world. Worth a visit for a thought-provoking read.
---