Top picks: Conan O'Brien, 'The Blind Side,' 'Fantastic Mr. Fox' and other recommendations
Conan O'Brien's comedy tour, 'The Blind Side' out on DVD, 'The Fantastic Mr. Fox' and more top picks.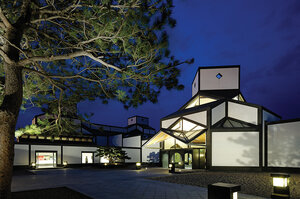 PBS
Pei attention
Internationally renowned architect I.M. Pei dared to put a glass pyramid in the courtyard of the Louvre Museum in Paris and moved a mountaintop to create a new museum in Kyoto, Japan. In "I.M. Pei: Building China Modern," a new documentary in PBS's "American Masters" series airing March 31, he returns to his ancestral homeland to create a modern museum in the 2,500-year-old city of Suzhou. What he hoped would be a final project, Pei now calls "his biography."
Wild launch
Expanding its commitment to wildlife research and documentary filmmaking, the National Geographic Society extends its cable franchise with Nat Geo WILD on March 29. The new channel's many shows will include a look at attempts to revive the Gorongosa National Park in Mozambique; the prankster – and endangered – monkeys of Jaipur; and the daunting task of retraining a 900-pound grizzly bear, raised by humans, to return to the wilds of Alaska's Kodiak Island.
---