Top Picks: Google+, Wonders of the Universe, vintage photography, and more
Google's new social networking service Google+, Brian Cox goes from punk rock to astrophysics, classic American photography, and more recommendations.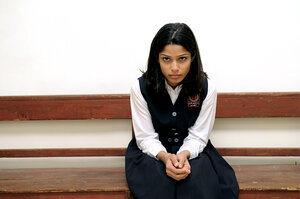 The Weinstein Company
From Page to screen
Miral is the semiautobiographical film based on the novel by Rula Jebreal. The memory film is a personalized history of the Palestinian people dating to the founding of Israel. Unabashedly political, this work by Julian Schnabel starring both Freida Pinto and Willem Dafoe, is both lyrical and tough-edged. The release is available on Blu-ray and regular DVD.
The New Facebook?
Sick of Facebook and complicated privacy settings? Give Google+ a try. Google's take on social networking is organized around "circles," a group of friends, family, acquaintances, etc. Your circles are only visible to you, and you can put your Google+ friends into any circle you like. You can share specific information that you post on Google+ with any combination of your circles, a step up from Facebook. The user interface is relatively easy to use, but still has some kinks to work out. Google+ is "invite only" for now, but invites are relatively easy to get and should be open to the public by the end of July.
---