Top Picks: Earth Liberation Front on PBS, Civil War book, Nation Beat's new album, and more
'If A Tree Falls: A Story of the Earth Liberation Front' on PBS, 'The Civil War: A Visual History,' Nation Beat's new album 'Growing Stone,' and more picks.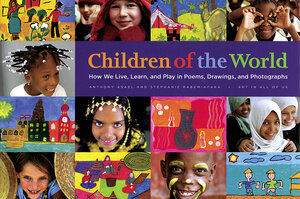 Aspiring guitar heroes
Vanderbilly.com is an awesome resource for anyone who plays guitar, from rank beginner to slick axman. The site contains more than 5,000 videos of guitar instruction, including 3,500 songs, from folk to surf instrumentals, The Beatles, Led Zeppelin, and The White Stripes. No other guitar site boasts as many songs or step-by-step video demonstrations. So log on, plug in, and rock out!
Faces of war
Media commemorations of the 150th anniversary of the War Between the States have been crackling like musket fire for months. Want more? The Civil War: A Visual History (Parragon) is a coffee-table tome of rare photographic images (Generals Grant and Meade examining a map, for example) paired with excerpts from haunting, perfect-diction soldier dispatches that you might end up reading aloud in your best Shelby Foote voice.
Cartoon salesmen
Popeye hawking newspapers? Donald Duck selling gasoline? You'll find them and a whole cavalcade of comic strip characters in Drawing Power: A Compendium of Cartoon Advertising (Fantagraphics Books), edited by Rick Marschall and Warren Bernard. In a hundred-plus pages you are treated to a sampling of cartoon print ads from the 1890s to 1940s. There are short informative blurbs about the cartoonists (some of whom were featured in ads themselves) and the history behind the ads. A great treat for fans of comic strips, Americana, and ephemera.
---