Top Picks: Putumayo's 'African Beat' CD, Spanish tenor on PBS, 'Bridesmaids' the DVD, and more
Putumayo launches new World Beat music series including 'African Beat', Spanish tenor Placido Domingo retrospective airs on PBS, Judd Apatow's comedy 'Bridesmaids' comes out on DVD, and more top picks.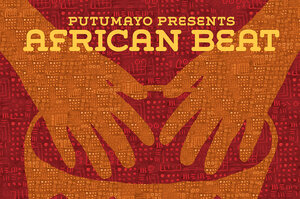 Putumayo
Irresistible rhythms
Mix some urban rhythms with traditional African music and you get hip-hop wrapped in Yoruba lyrics with a driving beat. That's 9ice's "Alapomeji Anthem," one of 11 songs on African Beat, a lush finger-tapping album in Putumayo's newly launched World Beat series. With a few more familiar names like Mali's Vieux Farka Touré to round out the tour of the continent, it will leave you hitting the repeat button. Now sold on iTunes.
Rom-com with a blue lining
Bridesmaids, the DVD, comes out Sept. 20. This raunchy, raucous valentine to a group of friends as they prepare for their part in a wedding is Hollywood golden boy Judd Apatow's most successful comedy to date. Definitely R-rated for gross-out humor, but still a film with a sweet heart.
Stomping party music
The exuberant new Klezmatics CD, celebrating playing 25 years of Jewish klezmer music together, is cause for celebration itself. Recorded at a New York concert, The Klezmatics: Live at Town Hall sounds like a party full of diverse people that you don't want to miss. The tunes swing from raucously traditional klezmer stomps to ballads both mournful and sweet, with the Caribbean-inflected "Rhythm + Jews" and the powerhouse spiritual "Elijah Rock" played with great passion.
---