Top Picks: Phantom at 25, Hugh Laurie hosts 'Great Performances,' and more
London theater production of Phantom of the Opera shown in US movie theaters for musical's 25th anniversary, Hugh Laurie hosts New Orleans blues episode of PBS' 'Great Performances,' Al Kooper writes online music column for 'old people' and more top picks.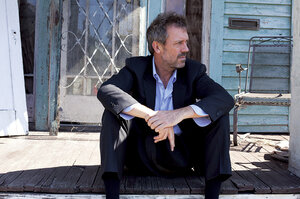 PBS
Kooper's weekly
The Zelig of pop music – session ace, producer, and rock raconteur Al Kooper – writes a fab online music column. Its title? New Music for Old People. The author says it best: "Its intention is to fill the gap for those of us who were satiated musically in the '60s and then searched desperately as we aged for music we could relate to and get the same buzz from nowadaze." Kooper mines iTunes's new releases and culls from his six-decade record collection to unearth hits that shoulda been. He also provides a 10-song jukebox so we can listen to his picks. Kooper's weekly column can be found at themortonreport.com/features/new-music-for-old-people/.
Unique soundscapes
Respected electronica producers/DJs Ricardo Villalobos and Max Loderbauer got full access to the ECM Records catalog for this fascinating two-CD set Re: ECM, in which they not so much remix as re-imagine ECM tracks by such luminaries as Arvo Pärt, John Abercrombie, Christian Wallumrød, and Alexander Knaifel. The results are otherworldly, blending the abstract musical languages of contemporary jazz and classical with the production techniques of minimal techno. Subtly brilliant.
A Brit among the blues
Hugh Laurie: Let Them Talk, the Sept. 30 season opener for PBS's "Great Performances" series, is a joyful, quirky, personal journey through the heart of New Orleans blues. Most well known for his role as the cranky doctor on "House," the British actor follows his passion for this quintessential American music genre as it takes him through the hot spots in this Louisiana city, including a performance by Sir Tom Jones.
---