Six Picks: A british classic, parents' funny texts, Michael Bublé Christmas CD, and more
Smithsonian blog brings history to life, new website showcases humorous examples of parents' technological learning curves, Michael Bublé releases 2011 Christmas CD, and more.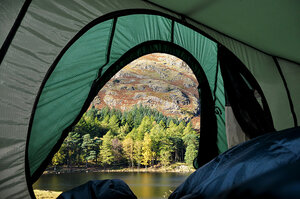 Viewfromthetent.tumblr.com
Never too early
Sure, you're still planning Thanksgiving dinner, but heads up! The annual flurry of Christmas records has just hit the airwaves and Internet. On Michael Bublé Christmas, the popular crooner deftly skates between intimate and overblown versions of all the yuletide favorites. He teams up with fellow Canadian Shania Twain for a charming Elvis-style "White Christmas" and will knock your stockings off with a cool and swinging "Santa Claus Is Coming to Town," backed by a big band conjuring the ghost of Count Basie past.
A British classic revisited
Brideshead Revisited: 30th Anniversary Collection brings what some have called the best TV series ever produced to Blu-ray and DVD on Nov. 1. This iconic, 11-episode show, based on the Evelyn Waugh novel, launched Jeremy Irons as an international star, while showcasing Laurence Olivier and Claire Bloom at the heads of a stellar cast. The box set includes a documentary, outtakes, and commentaries.
The things parents text
---