Top Picks: 'Once' as a musical, 'Mission Impossible: Ghost Protocol,' and more
PBS's romance 'Birdsong' will appeal to 'Downton Abbey' fans, 'Revenge of the Electric Car' explores why the plug was pulled on the electric car, and more top picks.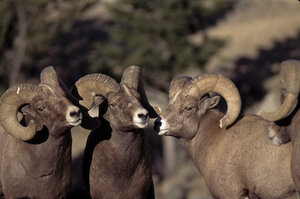 PBS
If you like 'Downton Abbey' ...
Try PBS's Birdsong, a new romance set in the same World War I era. The two-part adaptation of Sebastian Faulks's 1993 novel, starring Eddie Redmayne and Clémence Poésy as young lovers, airs on April 22 and 29. London's The Daily Telegraph calls it "a triumph ... elegiac and lyrical."
Electric tales
In honor of Earth Day, PBS's "Independent Lens" features Revenge of the Electric Car April 19, at 10 p.m. The filmmakers spent three years tracing the real reasons – and players – behind the demise of General Motors' plug-in EV1 and tracking the return of today's electric car market.
Bottom of the deep blue sea
In the wake of director James Cameron setting a record for deepest solo dive, a video by National Geographic sheds light on his experience, including footage of him emerging safely from the sub, video of the desolate ocean floor, and an interview about the dive. At one point, he says the pressure on the sub was so great that it caused the sides to compress by three inches – with him inside, of course. Check out the video at nationalgeographic.com and search for Cameron solo dive.
'Once' more
---