Top Picks: An alligator app, great commencement speeches, and more
John Mayer's musicianship is first-rate on his new album, National Geographic explores the unusual animals of America, and more top picks.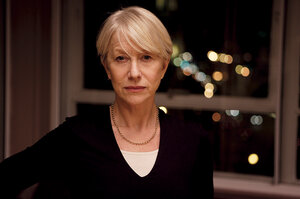 Acorn Media
Get out of town
National Geographic presents Untamed Americas, a gorgeous four-part miniseries narrated by Josh Brolin. Tune in to track creatures both massive and tiny through the "Mountains," "Deserts," "Coasts," and "Forests" of North, Central, and South America. Learn why the tiny ninja-like desert grasshopper mouse is really a "wolf in mouse's clothing" and watch as the social hierarchy of wild mustangs unravels. Premières June 10 and 11. Check local listings.
Summertime calypso
Bring the lilt of the Caribbean to a summer home filled with children out of school with Songs in the Shade of the Flamboyant Tree. This collection of Creole nursery rhymes from Haiti, Martinique, Guadeloupe, and Reunion Island comes from thesecretmountain.com and features adults and children singing in this language spoken by some 7 million people.
A stream of British TV
Acorn Media has long been a source of DVD releases for top British television shows. As the world readies for a summer of Britainmania, indulge your taste for "accent" TV via the website's premium streaming service, Acorn TV (acornonline.com). For $25 a year, you can access full seasons of such chestnuts as "Prime Suspect," starring the inimitable Helen Mirren, and the delicious Canadian dramedy "Slings and Arrows," about the backstage shenanigans of a Shakespeare theater troupe.
---