Top Picks: 'Deathly Hallows' Ultimate Edition, Barbra Streisand's unreleased recordings, and more
Ken Burns returns with 'The Dust Bowl,' National Geographic's Andrew Evans documents his travels on Twitter, and more top picks.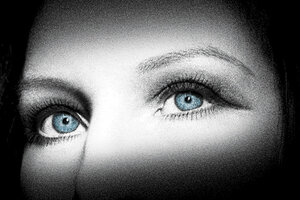 Barbra unlocked
One of pop music's truly magnificent voices is back ... in time. Release Me is Barbra Streisand's collection of previously unreleased recordings that have been hibernating in the vaults for decades. Three of the best are the oldest – "Willow Weep for Me" (1967), Jimmy Webb's heartbreaking "Didn't We" (1970), and a lovely, understated reading of Randy Newman's masterpiece "I Think It's Going to Rain Today" (1971). Fans probably don't need another reminder of Babs's transcendent prime, but this new treasure-trove is a welcome surprise.
Burns is back
Ken Burns, that extraordinary chronicler of America's story, offers another installment of the country's great narrative with The Dust Bowl. This four-hour, two-part series on PBS examines the Depression-era heartland through years of the most horrific, man-made environmental disaster the United States has known. As a result of plowing up millions of acres of grassy meadowland, eons worth of a delicately balanced ecosystem turned into years of airborne soil that ravaged Midwestern states with unimaginable dust storms. The political and geographical landscape was forever altered. Airs Nov. 18 and 19.
Potter collectible
Start your holiday list with Harry Potter and the Deathly Hallows – Parts 1 and 2: Ultimate Edition. Available Nov. 13, this new packaging of the final two chapters of the "Harry Potter" saga arrives as a DVD/Blu-ray/UltraViolet set with multiple extras such as the final installment of the "Creating the World of Harry Potter" documentary, collectible character cards, a behind-the-scenes photo book, and lenticular cards.
---