YouTube's quick wick of fame
Good songs may often become hits online, but can artists afford to upload them for free viewing?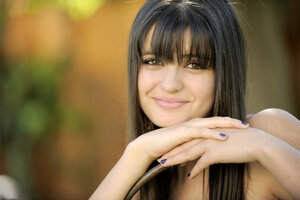 Chris Pizzello/AP
Want to be a pop star? The line forms at YouTube, and wraps around the world.
From the Elvis-era 1950s to Michael Jackson's "Thriller" explosion, it was possible to make millions from a hit record. Land an arresting video in heavy rotation on MTV and your sales would compound daily. That formula worked like a charm for decades, for both artists and record companies.
Then, about the dawn of the new millennium, a perfect storm of a rapidly dwindling MTV audience, the rise (and quality) of online digital downloads, and the sudden obsolescence of the CD format struck the music business in one massive wave. Digital sampling and listening sites YouTube, Pandora, and Spotify were left standing in the wake. Now these new kingmakers of pop music have become the place where stars are hatched with astounding speed. Any aspiring musician wanting to jump-start a music career must master the secrets and intricacies of these sites to have a fighting chance against millions of other would-be instant stars.
---