Top Picks: PBS's re-exploration of 'Magical Mystery Tour,' the Minimalists' simple lives, and more
Scribblenauts relies on the player's imagination, Nicole Kidman stars in 'The Portrait of a Lady,' and more top picks.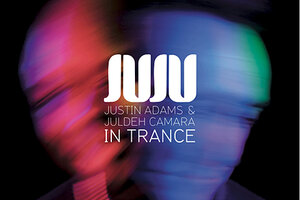 Isabel Archer returns
A star-studded cast portrays Henry James's classic novel in the 1996 film The Portrait of a Lady, out on DVD and Blu-ray Dec. 11. Actress Nicole Kidman stars as Isabel Archer, a young American heiress who travels to Europe only to become ensnared by scheming expats. Kidman gives Isabel a blend of high intentions and unshakable naiveté that James might well have applauded.
Entrancing African blues
By night, Justin Adams and Juldeh Camara moonlight as members of Robert Plant's new band, the Sensational Space Shifters. By day, the British guitarist and the Gambian master of the ritti (a one-stringed Fula fiddle) collaborate under the name JuJu. The duo's third album, In Trance, is aptly titled. Through improvisations such as "Nightwalk" and "Deep Sahara," Adams's and Camara's instruments orbit and overlap each other to create rippling, concentric grooves. African blues has never been more spellbinding.
Back on the bus
It's not easy to find an unexplored corner of Beatlemania, but PBS brings viewers inside Magical Mystery Tour, the 1967 British TV film behind the album from the Fab Four by the same name. The show interviews Beatles as well as Martin Scorsese, Peter Fonda, and a slew of British personalities about the impact of the film. Full of veiled references to psychedelic drugs and anarchy, it never aired in the United States, but now "Great Performances offers Magical Mystery Tour Revisited Dec. 14 at 9 p.m., followed by the film itself at 10 p.m.
---