Top Picks: Songs of Christmas cheer, Jeremy Renner as The Bourne Legacy, and more
Two e-readers work well with little lighting, the 'Charlie Brown Christmas' soundtrack is the perfect accompaniment to any holiday, and more top picks.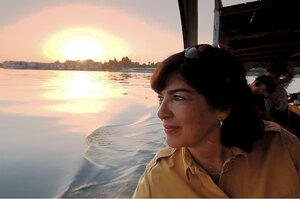 ABC
Mapping Cultures
ABC News Global Affairs Anchor Christiane Amanpour travels throughout the Middle East to explore the origins of three of the world's great religions: Christianity, Islam, and Judaism. Back to the Beginning, a two-part, four-hour series, airs on ABC Dec. 21 and Dec. 28. Half a world away, PBS examines nearly a million Iranians living in the United States – from diplomats to educators and even comedians. The Iranian Americans airs Dec. 18 at 9 p.m.
Songs of Christmas cheer
Don't feel like caroling in the snow? Stay indoors and sing along to Rufus Wainwright and Sharon Van Etten's duet of "Baby, It's Cold Outside." You'll find their exquisite version on Holidays Rule, a compilation of seasonal songs by the likes of Paul McCartney, The Shins, The Civil Wars, and Calexico. Best of all, Jon Russell and Charity Thielen of The Head and the Heart sound as if they're singing "What Are You Doing New Year's Eve?" beneath the mistletoe.
---