Top Picks: 'Downton' returns, a celebration of the funny women of the small screen, and more
Writer Gretchen Rubin studies how to be 'Happier At Home,' National Geographic ranks the best trips to take in the coming year, and more.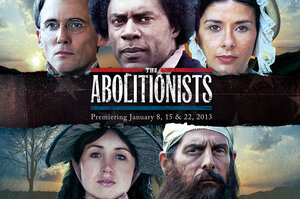 PBS
Making them laugh
Lucille Ball, Carol Burnett, Betty White, Mary Tyler Moore, Marla Gibbs, Joan Rivers, and more – these are the Funny Ladies of the small screen that PBS profiles in "Pioneers of Television." Some, such as Ms. Moore and Ms. Burnett and even Ms. Rivers, initially saw themselves as serious actresses. But producers (Carl Reiner, for instance) saw them differently, and collectively these women helped write the history of early TV. Tune in Jan. 15 at 8 p.m. to see how these women influenced later performers such as Phyllis Diller.
Downton mania
If you are not one of the fans who are already dotty over Downton Abbey – and you know who you are – now is the time to jump on board. The sudsy period drama set sail for its third season on PBS in the United States on Jan. 6. If you are still running to catch up, you can either drop the dollars for a DVD combo pack of the first and second seasons or head over to YouTube and watch a five-minute recap of the first two seasons at http://bit.ly/DowntonRecap. And if you want to race ahead, the complete third season will be available on DVD and Blu-ray Jan. 29.
Home and happy
---