Powerpopaholic Review: Phlying Saucer and Stag
(Read article summary)
Powerpopaholic blogger Aaron takes a listen to the EPs from the groups Phlying Saucer and Stag.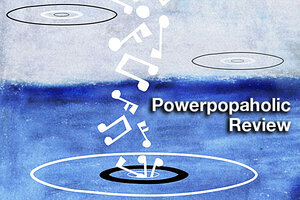 Scripps Howard News Service/Newscom
Phlying Saucer "Pancakes" EP
A neat find here is The Phlying Saucer, a young band with a sound that's akin to Weezer and Foo Fighters. Lead by singer Phil McDonald, he's joined by Lydell Valdriz (drums), Evan Brass (bass) and Chris Miranda (guitar). The band came together when they all realized that they had a shared love of modern power pop. "Breaking Down" has a crisp guitar lead and catchy melody. "One Red Light" offers those rambunctious riffs and fast tempo, very similar to Bowling For Soup. Each of the tracks on this EP shine brightly, and should find a place on your play list.
---