'Transformers 4' may arrive in 2014
(Read article summary)
'Transformers 4' may not feature franchise star Shia LaBeouf, who says he's out.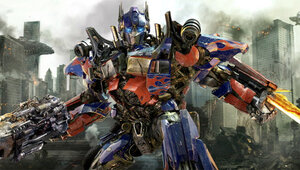 Paramount Pictures/HONS/AP
Ever since Transformers: Dark of the Moon made a billion dollars at the worldwide box office, it's been a no-brainer that Paramount would be returning to the well for Transformers 4. However, beyond the knowledge that Transformers 4 was coming, everything else has been rumor, including whether or not Michael Bay would be returning to the director's chair, and/or who will be starring in the film if franchise staple Shia LaBeouf is out (which he claims he is).
While we're still waiting to hear what Transformers 4 will entail, today we at least have a much more solid idea of when the fourth chapter may be coming. Read on for details.
Coming Soon has it that Paramount is looking at a 2014 release date for Transformers 4. This would presumably be a summer 2014 release date, as the previous three installments were all released in the June or July blocks. A 2014 release date is of little surprise, since Paramount and Hasbro – the toy company that first launched the Transformers brand – are clearly working from a 'strike while the iron is hot' mentality, as evidenced by the rapid-fire release dates of the Transformers movie trilogy to date:
---