'Lincoln' trailer shows impressive acting ensemble
(Read article summary)
'Lincoln' will star actor Daniel Day-Lewis as the sixteenth president and is directed by Steven Spielberg.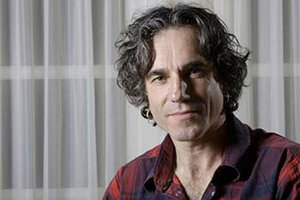 AP
The official trailer for Lincoln is here, and it brings with it all the majestic shots of Daniel Day-Lewis as the famous U.S. president, imagery of Union soldiers on the battle field, and dramatic pieces of dialogue that you might expect from a trailer for Steve Spielberg's biopic (no vampires, though).
A Lincoln trailer preview dropped earlier this week, prompting discussion as to whether we were hearing Lewis recite a segment from the Gettysburg Address – or if it was a Union soldier speaking, as portrayed by David Oyelowo (Red Tails). We can now confirm that it was not, in fact, Lewis speaking. However, as you might've imagined, the two-time Oscar-winner's "Lincoln accent" not only befits a more humanizing portrayal of the President, it's also a far cry from any of Lewis' more famously affected accents (Bill the Butcher in Gangs of New York, Daniel Plainview in There Will Be Blood).
Furthermore, Lincoln appears to be as visually arresting as any historical drama produced by Spielberg to date (which is really saying something). Surprisingly, the director previously described the film as less "visual" than his other cinematic forays into the past, since much of the story unfolds within the confines of darkly-lit Congressional halls and rooms around the White House where Lincoln worked tirelessly to formally end the Civil War (while passing the 13th amendment to the Constitution to abolish slavery).
---