Finger Lakes Film Festival honors documentaries, animation and more
(Read article summary)
The festival, held in Geneva, N.Y., was held for its fifth year in 2012.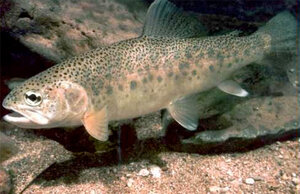 Gila National Forest Service/AP
In the past five years, the city of Geneva, New York, has emerged from decades of post-industrial limbo and embraced its status as a college town. Establishments like The Red Dove Tavern, Opus, Joe's Hots (which was the subject of a documentary in this year's festival), Finger Lakes Gifts & Lounge, Stomping Grounds, and Microclimate have reanimated a previously soporific (and sometimes ominous) downtown. Many of the owners of these establishments are not lifelong residents, but outsiders who have ended up in Geneva for one reason or another. Others grew up in Geneva and/or the surrounding areas, moved away, and then returned to take advantage of the wide open spaces and low property value. They are passionate about the natural beauty of the area and the opportunities Geneva represents.
---