This Valentine's Day comes but once every 20 years
(Read article summary)
Valentine's Day may fall on Feb. 14, but earlier this month, indie music fans had a different kind of Valentine's Day to celebrate – My Bloody Valentine, legends of the alternative scene, released their first album in over 20 years.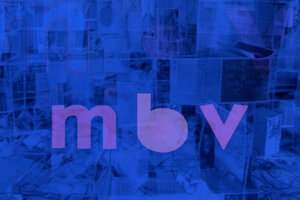 The last time alternative rock band My Bloody Valentine released an album, Michael Jordan was on his way towards leading the Chicago Bulls to the second of six NBA titles. A Bush occupied the Oval Office – George H.W. Bush – and gas cost just a little over a dollar per gallon.
Such a hiatus explains the joy My Bloody Valentine devotees felt when the band announced they were at work on a follow up to 1991's "Loveless." It is why, on Valentine's Day 2013, indie music fans have an entirely different kind of Valentine to cherish and love.
The band's unforgettable 1991 album pioneered a hypnotic musical style called "shoegaze" for the doubled-over pose its practitioners assume when playing their instruments. "Loveless" evoked a "wall of sound," burying whispered lyrics under layers of heavy, rambunctious guitars.
In "Loveless," distortion is not merely an effect applied with the click of a pedal. It is instead the center and the circumference of the album's sonic landscape. Guitars are tools used to forge a sound so large it might as well occupy physical space, a tone dense enough to send forth some semblance of gravitational pull. When it was released in 1991, the album embodied a logical conclusion of rock and roll music.
Twenty-two years have passed. Michael Jordan is now nearly half a century old. Still, the sheer sonic force of "Loveless" remains unmatched.
---