A cappella group Pentatonix offers powerful vocals in their takes on top 40 hits
(Read article summary)
Pentatonix, the winners of the third season of the NBC show 'The Sing-Off,' showed they're more than a YouTube sensation at a sold-out concert at Boston's House of Blues.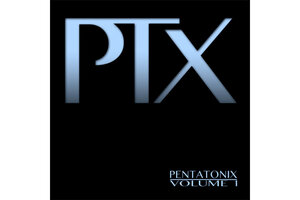 From "cello beat-boxing" to an interactive audience sing-along, vocal group Pentatonix had no problem amping up the crowd at their recent sold-out concert at the House of Blues in Boston.
The five-person a cappella group, which was the winner of the third season of NBC's "The Sing-Off," are not your average YouTube sensation – they're better.
With Scott Hoying's spot-on solos, Mitch Grassi's unreal high notes, Avi Kaplan's sultry bass, Kirstie Maldonado's pitch-perfect diva vocals and Kevin Olusola's beat-boxing/percussion perfection, the group is a unique mix of individual voices that beautifully blend into one.
It's so perfect that it's almost robotic, too good to be real – but it is.
What was once just popular among "choir nerd extraordinaires" (as Hoying called himself and some of his fellow group members during the concert), a capella music has transformed into a pop culture phenomenon, partially due to shows such as "The Sing Off" and "Glee" and even more recently with films such as "Pitch Perfect" (which made over $100 million in the box office) and ABC Family's "The Mistle-Tones." Pentatonix has scored YouTube hits in the millions and currently boasts about 230,000 Facebook fans and more than 71,000 Twitter followers.
---