'American Horror Story' season 3: Kathy Bates joins cast
(Read article summary)
'American Horror Story' has added 'Misery' actress Kathy Bates to its cast for season three. Will the third season of 'American Horror Story' center on witches?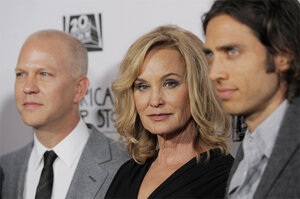 Chris Pizzello/Invision/AP
American Horror Story has proven to be a real winner for FX. The show earned impressive numbers throughout season 2, subtitled Asylum, and was quickly renewed for season 3. Concrete details regarding the upcoming storyline have remained scarce, but co-creator Ryan Murphy (of Nip/Tuck and Glee fame) has since offered a few hints regarding what fans can expect.
Thus far, the series has included all manner of supernatural madness, including demons, mutants, aliens and ghosts. Murphy himself has said that the season will feature an "evil glamour" of sorts, and rumor has it that witches will be a central part of the plot. While the inclusion of magic is still unconfirmed, the latest addition to the show's cast is sure to raise expectations.
According to TV Line, Oscar winner Kathy Bates is poised to join American Horror Story season 3 as the arch-enemy (and former best friend) of Jessica Lange's new character. The season is expected to be more historical than previous rounds – though it will jump through a few different time periods – and will feature a somewhat lighter tone than the bleak Asylum.
---