Reese Witherspoon will produce modern-day adaptation of 'Great Expectations'
(Read article summary)
Reese Witherspoon's modern-day take on 'Great Expecations' has received a script order from The CW. Another Reese Witherspoon-produced project, a 'Peter Pan' update, was picked up by Fox.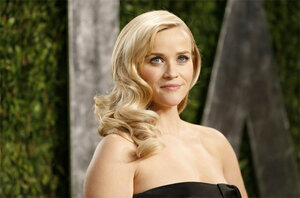 Danny Moloshok/Reuters
Youth-centric network The CW is sticking with its dramatic-romance roots by commissioning a script order for Expectations – which is described as a modern re-imagining of Charles Dickens' Great Expectations, with Legally Blonde actress Reese Witherspoon attached to executive produce.
The CW's revamped take on the literary classic, (first published in the late 1860s) will center on a small-town girl who moves to San Francisco with big dreams of making it in the city. Unfortunately for her she is quickly slammed by the harsh reality of living away from her humble home, until her fortunes unexpectedly switch, thanks to a mysterious and anonymous benefactor.
The original Dickens story was first released in serial form via Dickens' weekly periodical 'All the Year Round', from December 1860 to August 1861 and revolves around Pip, an orphan who assists an escaped convict while visiting the grave site of his parents and siblings. Years later, the now-wealthy ex-con returns the favor.
Lethal Weapon 4 co-producer J. Mills Goodloe, who also wrote and directed the award-winning Gary Sinise film A Gentleman's Game and co-wrote the 2007 Terrence Howard swim drama Pride, will write the script for the hour-long drama with Reese Witherspoon, Bruna Papandrea, Meghan Lyvers and Evelyn O'Neill all executive producing through Witherspoon's production company, Pacific Standard.
---