Michael Shannon and Henry Cavill discuss Superman reboot 'Man of Steel'
(Read article summary)
Michael Shannon, who portrays villain General Zod, and Henry Cavill, who plays Superman, talk about the new take on the iconic superhero. Michael Shannon and Henry Cavill's film hits theaters in June.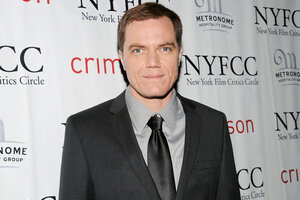 Evan Agostini/Invision/AP
The talent attached along with the positive buzz from early test screenings means that the summer blockbuster is one of the most hyped films of this year. Whereas Bryan Singer chose to pit Superman against his old nemesis Lex Luthor for Superman Returns in 2006, Snyder's film is an origin story with Kryptonian supervillain General Zod in the antagonist role.
We got the impression that Total Film had a payload of Man of Steel details waiting in their latest issue when they unveiled a cover image of Lois Lane and Superman. And indeed, they do – in interviews with director Zack Snyder, writer David S. Goyer, and stars Henry Cavill and Michael Shannon, we learn quite a bit about what we can expect from both Superman and General Zod.
Interestingly, Shannon denies that General Zod is a villain at all, let alone a supervillain. Of course, he might be a little biased, but the actor firmly believes that Zod is just doing what he believes is the right thing. Says Shannon:
"He's not a villain any more than any other General fighting to protect his people. He doesn't like to just hurt people and steal diamonds; he's focused on being successful at his job. I think the way Terrence Stamp approached it – and this isn't any kind if criticism of his performance – there was something kind of detached about it. Pure hatred, rage, whatever… I think this [characterisation] is more ambiguous."
---