Bullyproofed: Son was shepherd not sheep in college drinking case
(Read article summary)
Bullyproofed by a mom's broken-record "better to be safe than sorry" soundtrack, a college freshman intervenes to help an unconscious student.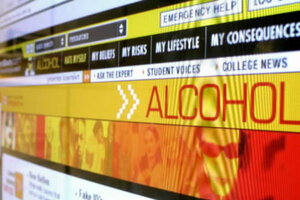 Monitor/File
Pulling up to our son's Virginia Commonwealth University dorm at 2 a.m. (my spouse works nights so the trip began at midnight), to pick him up for his first weekend home we saw the flashing lights of emergency vehicles and a crew taking a stretcher right to our son's door.

We held our breath, only to find he helped save the life of a student suffering from potential alcohol poisoning and was not the one in danger.
Knowing alcohol is a college pitfall that can affect grades, lead to injuries, date rape, and even death, we pray our parenting holds them up like invisible training wheels on a bike as they roll away from us their first year of college. However, many things factor into the college equation: increased peer pressure, new freedoms, and the thrill of believing oneself immortal and immune to all fatal harm for young adults.
---