Kara Alongi: Missing teen an example of Twitter use or abuse?
(Read article summary)
Kara Alongi Tweeted about a home intruder before she disappeared, sparked a massive campaign to find her, and got police involved sooner than they would have been. Now there are questions about whether she abused Twitter.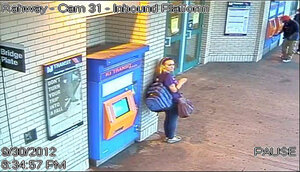 AP Photo/Union County, N.J. Prosecutor's Officer
Kara Alongi, the New Jersey teenager whose Tweet about a home intruder sparked a massive Twitter campaign to #helpfindkara was probably not kidnapped, police say. Rather, they say the evidence points toward the 16-year-old being an apparent runaway.
Police are still trying to track down the teen. News reports today say Alongi purchased a train ticket to New York City on the same day that she tweeted that someone was in her house. But the hot topic for a lot of those who have followed the Kara drama is something more general: the way social media has transformed not only this case, but law enforcement in general – and missing children cases in particular.
Twitter, with its massive number of users, has proved a boon to a number of advocacy campaigns. It has mobilized movements from Occupy Wall Street to the Arab Spring; it has assisted law enforcement in finding missing children through Amber Alerts and helped reunite at least one woman with her dog.
---