Jessica Ridgeway abduction: Getting a grip on the parenting overreaction
(Read article summary)
Authorities search for the killer of 10-year-old Jessica Ridgeway, while a soul searching mom in a nearby town tries not to overreact and take freedoms from her two children.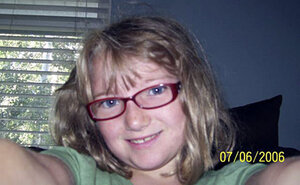 AP/Westminster Colorado Police Department
Like many parents this past week, I've been following the news about Jessica Ridgeway – first with concern, and then with horror and sadness.
The tragic story about the 10-year-old girl, who was abducted while walking to school, and whose body was later discovered in a nearby park, hits particularly close to home: Jessica's town of Westminster, Colo. is about a 20-minute drive from where I live with my two young kids.
Her story has been a regular topic on local listservs, and at the playground, and her fate is every parent's worst nightmare. And I see that, right now, as my challenge as a parent: not to let it so overtake my fears that it fundamentally changes the parent that I want to be. How can I be prudent without being fearful? How can I allow my children what I believe are necessary freedoms and opportunities to be independent, while still not being naïve.
My kids – three and five years old – are younger than Jessica and still not old enough to walk to school or the park by themselves, though I have been giving them increased freedom to play by themselves in our immediate, quiet neighborhood.
But in the past week, I've heard – and read – from a lot of parents of older children that Jessica's fate is changing what they allow their children to do. Yesterday, a neighbor whose kids regularly roam the blocks around my house on their bikes and scooters told me she's no longer allowing her nine-year-old to leave the house without her.
Some of this makes sense. For parents in this area, they know that a predator is still at large, so the threat feels particularly real. And our natural instincts after reading about a tragedy – even if it's across the country – are to hold our children closer and to maybe hover a bit more than we might have in the past.
---