Music and delinquency linked: Points for parental advisory stickers
(Read article summary)
Parental advisory stickers might be a good idea after all: "Loud," "rebellious," "deviant" music listened to at age 12 is linked to later minor teen delinquency according to a new Dutch study in the journal "Pediatrics."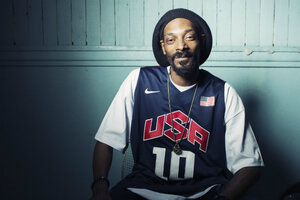 Associated Press
Bothered by that racket coming from your teen's bedroom? You know, the noise he insists is music? Turns out that you might have good reason, says a team of researchers from the Netherlands.
According to a study published in the Journal "Pediatrics" earlier this month, a 12-year-old's preference for what the academics described as "loud, rebellious, and so-called 'deviant' music" is a predictor of later delinquency; more so, even, than early delinquency.
In other words, a young teen who loves punk rock is more likely, statistically, to shoplift or vandalize cars at age 16 than a jazz-loving 12-year-old who has already stolen, the research found.
"Music choice is a strong marker of later problem behavior," they wrote in the article.
Point, Tipper Gore.
There has been much research on the connection between music and problem behavior. (Oh, those Beatles with their long hair!) And while some studies have shown that these connections – especially those claimed in popular discourse – are exaggerated, others have found statistically important links.
In Canadian, Dutch, US, and Swedish studies, researchers have found that from the 1980s onward, young people who prefer rock genres such as heavy metal, goth, and punk consistently also display more risky behavior, such as drunk driving, speeding, and alcohol and drug use. Research also shows that certain hip hop music fans – particularly those devotees of gangsta rap – are more likely than their peers to be involved in gangs, minor delinquency, and alcohol and drug use.
---