Snapchat's new feature, SnapKidz, good in theory, not in practice
(Read article summary)
Snapchat — a temporary photo sharing platform that sends 200 million messages per day — introduced SnapKidz, a feature that attempts to prevent children from sending photos to friends. It could work, but it's easy to get around.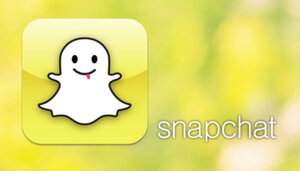 Snapchat.com
It's an interesting experiment: The creators of Snapchat, the social app for sharing photos that disappear in seconds, have just introduced SnapKidz, a non-social photo app for kids under 13 with Apple mobile devices (it's not yet available for Android). So, true to its name, it's basically the snap without the chat. It's also the ephemeral photo-sharing app without the ephemeral part. Kids' photos don't necessarily disappear in SnapKidz; they can be saved to their iPhone's camera roll. The way it works is, kids can "take photos and videos, add captions and drawings," according toSnapchat's guide for parents, but they can't create a Snapchat account (so they can't provide the company with any personal information, which would be a violation of the kids' privacy law called "COPPA"), add friends or send or receive snaps.
So the main reason why it's an interesting experiment is that Snapchat's defining, game-changing characteristics – which created a new category of digital socializing and "safety" (from what some found to be the exhausting self-presentation and daunting permanent and uncontrollable nature of social media before it) – aren't part of SnapKidz. Which makes it much safer.
App safer, but what about kids?
---