Cyberbullying study one of the first to research elementary school-aged youth
(Read article summary)
Cyberbullying studies are a dime a dozen, but not so for cyberbullying studies about elementary school students. One of the first of its kind was just released. How many 5th graders own a smart phone, again?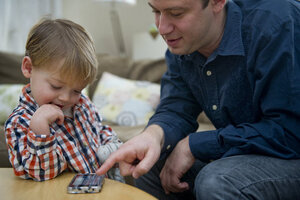 Ann Hermes/Staff/File
Rare is the opportunity to get insights into cyberbullying in elementary school because most US research has focused on youth aged 12 and up. The Massachusetts Aggression Reduction Center (MARC) really delivered by surveying a huge sample – more than 11,700 – 3rd, 4th, and 5th graders three times over a year and a half, and I believe the results clearly demonstrate the need for social-emotional learning and media literacy education starting in even lower grades.
For example, 90 percent of 3rd graders play interactive games (and they didn't just start in 3rd grade!), and most cyberbullying among them occurs in online games, MARC found. But before you jump to any conclusions about games, note this finding:
"Children at
 the highest risk for repeatedly cyberbullying others were the most likely to report problems 
on Facebook, email, or through text messaging." What this suggested to MARC is that – though safety and social-literacy education should fold in online game play – it shouldn't stop there but embrace Facebook, e-mail, and texting too, even for under-13 Facebook users. The 19 percent of girls in grades 3 to 5 who were using Facebook in 2010 increased to 49 percent by 2012. Remember that Facebook and social games are on phones too, and there's lots of anecdotal evidence that plenty of 4th and 5th graders are in Instagram (see this) and game apps like Clash of Clans.
Sociality increasingly mobile in every way
---