Eating our words
(Read article summary)
Ever wonder when 'pad thai' was added to the Oxford English Dictionary? It was 1978.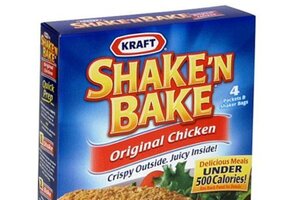 Cooked Books
Merguez, orecchiette, tikka masala, veggie. What do those words have in common? They were all added to the Oxford English Dictionary in the same year, 1975.

Ryan Haley, an editor at Ugly Duckling Presse and librarian in the Art Division of New York Public Library (and born in 1975), recently published a limited edition artist's book. In Autobiography, Volume One (1975-1993), he documents the first eighteen years of his life by chronologically listing the words added to the Oxford English Dictionary (OED) in that time period.

On its website, the OED is described as "an unsurpassed guide to the meaning, history, and pronunciation of over half a million words, both past and present," and is the considered to be "the definitive record of the English language." Every year the OED adds new words to the dictionary, thereby cementing that word or phrase to the annals of history. When compiled together, as in this project, the list of words reads like a time capsule capturing the social history of a given year. And while most (if not all) of the added words had been in use before their entry date, their addition to the OED represents when they became more commonly used in the English language.

I was fascinated with the food words in this project, and how certain themes clearly emerge, specifically coffee drinks, ethnic foods, and name brands. For example: Espresso-macchiato and latte macchiato (1976), Shake 'n Bake (1976), kir royale (1977), pad thai (1978), pasta fagioli (1980), amuse-bouche (1982), microbrew (1985).
---