Mother's Day tea
(Read article summary)
A Mother's Day tea can be the sweetest space between lunch and dinner.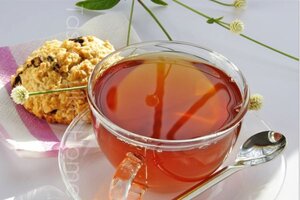 Tastes Like Home
A friend asked me the other day what meal I'd make for my mom in celebration of Mother's Day. My first instinct was to say lunch given that it's Sunday but then I paused. If I had to prepare a meal for my mom, particularly on Mother's Day, I'd chose a meal that I know she likes and enjoys whether she's the host or guest of honor.
Breakfast – no, my mom is not a breakfast person (perhaps that's where I learned not to like breakfast). Lunch – I've never known her to be a lunch person though these days lunch is her main meal (perhaps a change in eating pattern as one gets older). Dinner – this is the meal that I know she likes (at least when I was growing up); but there's a space of time between lunch and dinner that she deems special – teatime! Thanks to our colonial past certain things are entrenched in our society. My mom loved to entertain with tea and she always relished the idea of a tea party.
Mommy would bring out her best – bone china – along with her white-laced tablecloth. The table would be adorned with little platters of sliced pound cake, coconut buns, crust-less perfectly sliced sandwiches and stuffed eggs. These were her standards but from time to time, she'd add other eats to the menu. I always felt proper whenever we were having people over for tea; more than any other time you seemed to have to be on your very best behavior. And for heaven's sake – be careful with the china!
I think that it's ironic that I would want to put myself out there to have a tea gathering for my mom given that one of the things that was at the heart of my feelings of inadequacy when growing up was the inability to make a cup of tea to suit my mother's taste and standards. Oh we used to have major quarrels about her and her precious tea – it's too hot, it's too cold, it's too strong, it's too weak, too much milk and sugar, not enough milk and sugar, the cup is too full, it is not the right cup… aye, aye, aye… on and on it went. Perhaps I am only being brave enough to say that I'd have a tea party for my mom for Mother's Day simply because I know that I would not be doing so in reality given that she's in Guyana and I am here in Barbados? Ah! One wonders.
---