Vermont wants Monsanto to label its GMOs
(Read article summary)
The Supreme Court protected agribusiness Monsanto's legal rights against a soybean farmer this week. But Vermont still wants to require Monsanto to label all of its genetically modified food products with GMOs labels.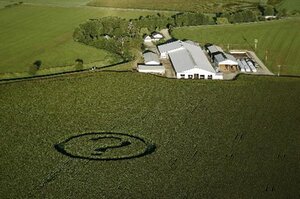 Monsanto, the often vilified agribusiness corporate giant, is back in the news. First, the Supreme Court upheld its ownership over its patented gene products, even as that product reproduces. But the Vermont legislature is trying another tact with a bill that would require Monsanto foods (exempting animal products) containing genetically modified organisms (GMOs) to be labeled as such.
The bill has already passed Vermont's House of Representatives, making it the furthest that any such bill has ever gotten in the legislation process. The legislative session is ending, and the bill won't reach the Senate floor until January 2014.
Monsanto has lobbied hard against the bill, and has even threatened to sue the state of Vermont if the bill passes.
This bill comes at the same time as a Supreme Court decision ruled against a small-time farmer from Indiana. As the Monitor reported, Vernon Bowman lost by unanimous decision from the Court defending Monsanto's intellectual property.
---