A home garden can be a tough row to hoe
An amateur gardener looks at the humorous side of growing vegetables.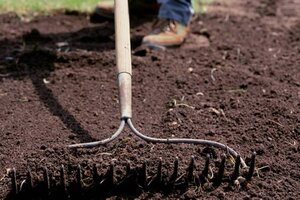 NEWSCOM
Jerry, Jerry, quite contrary, how does your garden grow? Not too bad, considering I am more of a vegetable than anything I've planted this year. Actually, the little patch of earth on the side of the house is the first garden I have ever had. My wife, Sue, who has a green thumb (she really ought to see a doctor), could grow tomatoes in Death Valley. I, on the other hand, who have a dirty thumb, am responsible for making parts of our property look like that famous desert.
So when the only plant I could not kill, a gigantic butterfly bush, was removed earlier this year, I decided to put in herbs (nobody named Herb was harmed during planting) and various veggies (not including broccoli and zucchini, which I will consume only at the point of a gun) and turn the place into a Garden of Eatin'.
I was inspired to get into agriculture, which is the only culture I have, by President Barack Obama and his wife, first lady Michelle Obama, who recently planted a White House garden that is approximately the size of Rhode Island.
Mine is somewhat smaller (83 inches by 64 inches, to be exact), but you have to start somewhere, and I didn't think the Secret Service would let me do so outside the Oval Office.
I went with Sue to one of those home-improvement warehouses to pick out what I wanted to plant.
"Do you like squash?" she asked as we walked through the garden department.
---