Gardeners love new plants even when they run out of space for them
No more space for plants in the yard? That doesn't stop a gardener from drooling over rare and new shrubs and trees.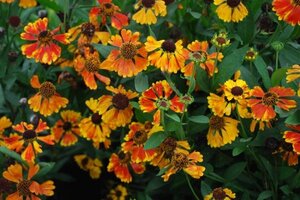 Washington Post photo by Adrian Higgins.
If you garden in one place long enough, you eventually run out of room to plant new goodies. This is a problem when you visit a nursery of rare and choice plants. Your eyes are bigger than your real estate.
I now have three superb shrubs in pots, a witch hazel, an edgeworthia and a magnolia, and I'm not sure where I will put them. This quandary runs counter to all my sanctimonious advice over the years, but that's what I get for traveling to Fairweather Gardens, a boutique nursery in Greenwich, a coastal town in South Jersey.
"Gardeners live for novelty," says Robert Popham, who opened the enterprise with Robert Hoffman in 1992. Since then, business has flourished as the mail-order nursery's reputation for unusual plants has spread.
My new magnolia is the Oyama magnolia (Magnolia sieboldii), which has been around for decades but deserves a lot more attention and use. It is a large deciduous shrub that needs a bit of shade and will eventually grow to about 15 feet tall and wide.
The flowers appear in June and are sublime: snow-white petals surrounding a showy center of rose-red stamens. The blooms hang down and are sweetly fragrant. This shrub would make a perfect alternative to the overused big rhododendrons and, being deciduous, would spare you the spectacle of wilting leaves in freezing weather.
---