Native plants give way to European and Asian 'invaders'
The American landscape is becoming less American as plants from Europe and Asia invade open spaces, crowding out native species and lessening the nation's biological diversity.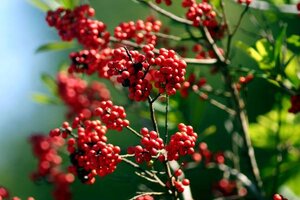 NEWSCOM
Oriental bittersweet was an exotic foreigner still found mostly in East Asia when the New York Botanical Garden planted its first specimen in 1897, although it had been growing elsewhere in the United States since the 1860s.
Today, it is everywhere. The shrubby vine is common in woodlands and fields in 21 states, ranging from North Carolina to Maine to Illinois.
The American bittersweet, meanwhile, has been in a slow decline.
Once common across the eastern two-thirds of the US, the native version of the plant still is around, but it has vanished from many areas now dominated by its hardier, faster-breeding Asian cousin.
"We go entire seasons now without seeing it," says Gerry Moore, director of the science department at the Brooklyn Botanic Garden.
The rise and fall of the two plants has been chronicled by the botanic garden as part of a 20-year study that offers a dispiriting outlook on the future of some native flora.
So far, the project has identified 50 native species that have disappeared from metropolitan New York during the last 100 years, and others that have become far less abundant due to factors including the destruction of their habitat, pollution, and competition from foreign interlopers.
In some areas, the landscape is also becoming less biologically diverse.
---