Latest news on plants and indoor air
(Read article summary)
Latrest news on houseplants' ability to clear indoor air.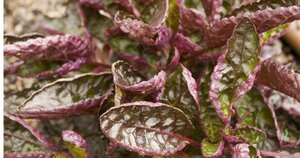 Photo courtesy of Dr.Stanley J. Kays
You may recall the NASA study of the late 1980s that demonstrated how indoor plants could clear volatile organic compounds (VOCs) from the air. Now there's more news on the subject from the University of Georgia.
Here's a link to the original NASA research report, and here's a good explanation of it in layman's terms.
At the time, homes and commercial buildings were being insulated more heavily than ever before, causing those inside to breathe chemicals such as benzene and toluene (which come from newspapers, schoolbooks, electric shavers, portable CD players, liquid waxes and some adhesives, according to a University of Georgia report on new research in this field released earlier this month).
The NASA research was with 11 common houseplants -- bamboo palm, Chinese evergreen, corn plant, two types of Dracaena deremensis (Janet Craig and Warneckei),  English ivy, Gerbera daisy, peace lily, potted chrysanthemum, snake plant, and weeping fig).
It found that some plants were much better than others at cleaning the indoor air.
The University of Georgia's study, which has taken four years so far and will be continuing, also found tremendous differences in the ability of various species of houseplants to clear VOCs from the air, said Stanley J. Kays, one of the lead researchers, in a phone interview.
More on that in a minute.
But one especially interesting finding was about the air quality in tightly insulated homes versus those (usually older) houses that are more drafty. The NASA study thought that poor air quality was probably confined to newer buildings. But the Georgia study disputes that conclusion.
---