Great picture books to get kids interested in gardening
(Read article summary)
Want to instill a love of gardening in little children? Here are some fun, colorful picture books to get kids interested.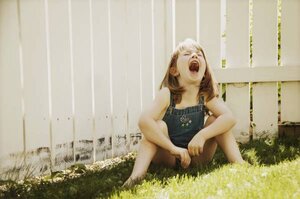 NEWSCOM
I have a new granddaughter arriving soon. That much-anticipated event and early signs of spring have me summoning up my earlier career as a librarian. It's time to get this baby's bookcase filled – with books about the garden, of course.
There are many fine picture books for young children – see list that follows – but I'm starting with my two favorites: Barbara Cooney's "Miss Rumphius" and Peter Brown's "The Curious Garden." In addition to the authors also being the illustrators, the books have a similar theme: gardens make the world better.
Ms. Cooney, who died in 2000, is among the most celebrated American children's book author-illustrators and the winner of two Caldecott Medals, the annual prize given for the "most distinguished American picture book." "Miss Rumphius" won the National Book Award in 1983.
Calling the story one of "the closest to her heart," Cooney writes of a little girl who sets three goals for when she grows up: to visit faraway places, to come home and live by the sea, and to do something to make the world more beautiful.
---