Seeds: Sow them and expect wonders
(Read article summary)
All garden treasures started as seeds. Be it a fragrant lilac, a juicy tomato, or a blue ribbon-winning pumpkin, the best, biggest, and most wonderful plants sprouted from an unassuming seed.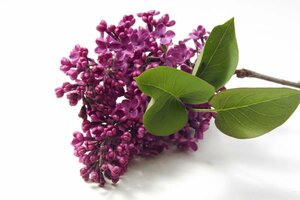 NEWSCOM
About 20 years ago I interviewed Fr. John Fiala, an amateur hybridizer well known for breeding lilacs — and writing about them. His book "Lilacs: The Genus Syringa" (revised and updated by Freek Vrugtman as "Lilacs: A Gardener's Encyclopedia") is still considered the definitive work on the subject.
As we walked through fields of his Ohio farm, he pulled seed pods off one lilac bush after another: "Try planting them," he said. "You may get something interesting."
What I got, nine years later, was better than interesting: three long rows of 10-foot-tall lilac bushes, about 60 altogether, with flowers ranging from white to deep purple.
Nothing was so wonderful or special that I thought I might earn a living as a commercial breeder and grower, but my lilacs were handsome and fragrant enough to enhance the landscape. And each continues to produce new generations of seeds, which beget more new flower forms and colors.
Nine years may be longer than most gardeners have in mind when they cover a seed with a bit of soil. Beans and marigolds are quicker, but my lilacs also confirmed what remarkable things could come from those brown, parchment-leaflike seeds.
---