Saving seeds: Gardening on the cheap
(Read article summary)
Want to save money in the garden? Save seeds from your garden instead of buying them, or buying plants.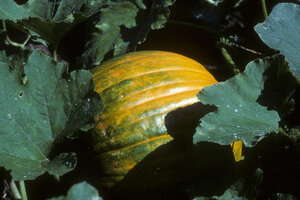 Courtesy of Karan Davis Cutler
Two months ago I bought a packet of hybrid sunflower seeds off the seed rack at the local farm store — $2.99 — and discovered I'd purchased 10 seeds.
Even with inflated prices, starting plants from seeds is still an exercise in frugality. An ounce of lupine seed (Lupinus perennis) is $4.65, which is about half the price of one plant. And one ounce contains about 1,300 seeds, which is 1,285 more than I need.
All kinds of seeds can be saved
Over the years, I've started the usual suspects from seed -- annual and perennial flowers, vegetables, and even some hardy bulbs and woody species.
Growing any plant from seed is satisfying, but the gratification is multiplied if it's a white oak (Quercus alba) that is likely to be around 100 years after I'm dead. Or I'm compost, as my son used to say.
For real frugality, however, you have to move from being a seed starter to a seed saver.
I've harvested seeds from my garden and from elsewhere: winter aconite seeds from my former home in Oberlin, Ohio; seeds from the tree lilac in front of the Middlebury Bagel & Delicatessen in Vermont; acorns from the Medina, Minnesota, street my daughter used to live on; and lilac seeds from bushes grown by Fr. John Fiala, a revered breeder of lilacs and flowering crabapples who died in 1990.
Choosing seeds to save
Many plants in our gardens won't go to seed for another month or more, but it's not too early to identify which plants you want to save seeds from.
---