Monitor Picks
Five things we think you'll really like, from Oprah's 'Big Give' to Johnny Cash's TV show to a personalized paper 'Poky' puppy.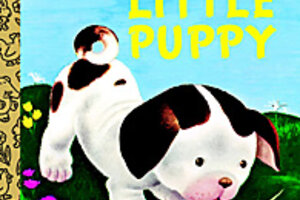 courtesy of random house
Personal 'poky puppy'
What could better than penning a thoughtful dedication on a book flap? How about having that dedication actually printed as part of the book, along with a photograph. Random House has teamed up with custom publisher SharedBook to let customers personalize "The Poky Little Puppy" (poky.sharedbook.com/poky/index.html). The cost of the hardcover, including the custom dedication – which the puppy gazes up at quizzically – is $25. Everything else about this delightful children's classic remains the same.
The political nerd
During the 2004 presidential election, the geeks at super-popular tech blog Slashdot.org (motto: "news for nerds") created a subsite for politics (motto: "politics for nerds"). Since then, the editors have refined a product that was strikingly good to begin with: clean presentation, uncluttered interface, and an understated delivery are all hallmarks. If you're tired of the talking heads, or the noise on the Drudge Report, log on to http://politics.slashdot.org/ instead.
The war years
---