In Chicago's streets, a thriller shot in a single take
A young director and his cast dash through the busy city – catching bystanders unaware – for a film about a kidnapping.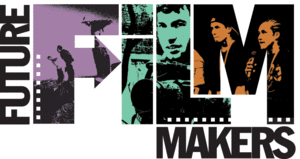 john kehe - staff
It's just after 6:30 on a cold Chicago Friday morning as director Aram Rappaport waits for the sunrise to hit the right point. Once the light is "dewy" he'll start filming the opening scene of the crime thriller "Helix." But the pressure is on: He won't get a second chance to get it right.
That's because this 20-year-old, first-time director is making his kidnap drama in a single take – without any editing. Once the camera starts rolling, it's nonstop action through the streets of Chicago – including a race down Lake Shore Drive and a two-mile chase sequence on foot – until the final scene 85 minutes later.
After five days of trying to film "Helix" in its entirety, the predawn crew is bracing itself. Despite having a police escort and crew members fanned out across the city, each day of filming has brought close calls – or minor disasters. On Tuesday, the cameraman blew over. "A 40-mile-an-hour gust came off the lake and literally knocked him over," says producer James Toland. "The camera flew sideways. So we had to scrap that one."
During another attempt, the film's beat-up-looking star, Alexa Vega ("Spy Kids"), was near the beach when a concerned man on his bike stopped. Fortunately the camera had momentarily panned away. "He asked, 'Are you OK? Are you OK?,' " Vega recalls. "And I whispered, 'Yeah, I'm fine. We're shooting a movie.' " Still concerned, the man hesitated. "I'm OK," she whispered again, waving him away. Reassured, he veered out of the shot just in time.
In the end, Mr. Rappaport will pick the best version of the individual shoots. "It's like putting on a play in Chicago," says Mr. Toland. "We just took the realm of the theater out into the city."
---