Review: 'Good'
Viggo Mortensen plays a literature professor who is gradually shifting from being a 'good' German to becoming a kingpin of the Nazi machine.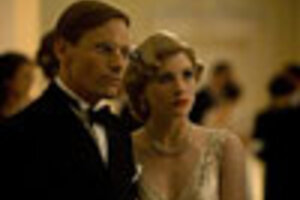 Courtesy of Thinkfilm
A very different kind of Holocaust movie is "Good," based on a celebrated play by C.P. Taylor about how a "good" German, a bookish literature professor named John Halder (Viggo Mortensen), becomes a kingpin in the Nazi machine.
The essence of the movie is philosophical rather than dramatic. It asks: How is it possible that so many "normal" people collaborated in such barbarism? Director Vicente Amorim, who was born in Vienna and later settled in Brazil, doesn't do much to "open up" the play. Along with his screenwriter, John Wrathall, he organizes the drama into a series of playlets – duets mostly. This sort of thing was likewise a problem with "Doubt," a far better movie that also resembled a thesis for multiple voices.
The thesis in "Good" is not especially well argued. I'm not saying that we should come out of this movie knowing exactly how "good" Germans became bad. The unknowability of such a transformation is probably beyond the powers of a dramatist – or at least of C.P. Taylor – to convey. But "Good" contributes very little to a conundrum that has occupied historians and psychologists for half a century.
---