Ten best films of 2009
Uncovering some gems in an uneven year at the movies.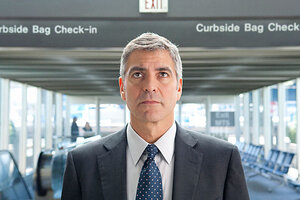 DW Studios LLC and Cold Spring Pictures
It was not the best of years; it was not the worst of years. But 2009 reaffirmed a truism about popular culture: One way or the other, whatever is going on in the zeitgeist will somehow seep into the movies. Some of the year's more interesting films, as well as some of the least defensible, mirrored in often equal measure the world around them.
This makes sense. If you look back to the movies of the Great Depression, the correlation between those films and that era is unmistakable. "I Am a Fugitive From a Chain Gang" and "Top Hat" – despairing realism and ineffable escapism – were the period's twin poles.
In the same way, movies of the great recession, more so than usual for Hollywood, alternate between woe and flat out fantasy. "Up in the Air" and "Star Trek" are equally representative. And because this recession is coupled with the wars in Iraq and Afghanistan, there is an added measure of disquiet. It's a perfect storm of troubles.
Another strong correlation between the Great Depression and the great recession: substantially higher total ticket sales. Hollywood has already set an all-time box office record this year. Movies are good business in tough times.
---