The Duel: movie review
'The Duel,' based on a Chekhov novella about an aristocrat who brings his married mistress to a Black Sea resort, plays out in a zone where comedy and tragedy are indistinguishable.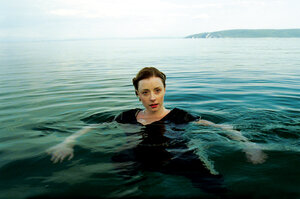 High Line Pictures
Anton Chekhov's novella "The Duel" is among his most extended pieces of fiction, and yet it has the gracefully digressive shape of one of his classic short stories. Its voluminous cast of characters would also seem right at home on stage.
Or, as it turns out, on screen. The Georgian-born Israeli director, Dover Kosh­ashvili, and his screenwriter, Mary Bing, have done a generally commendable job of movie-izing the novella without losing its distinctive Chekovian flavor. They understand that, although the action leads inevitably to a duel between two men who loathe each other, melodrama was the last thing on Chekhov's mind. As always, he was supremely interested in everything in life surrounding the main event.
The film, marvelously acted, features an archetypal Chekhovian antihero, Laevsky (Andrew Scott), an aristocratic civil servant who has brought his married mistress Nadia (Fiona Glascott) with him to a Black Sea resort in the Caucasus in hopes of living a "modern" life together.
But Laevsky, it turns out, is a woebegone dissolute who spends his time drinking and playing cards. He seeks a way to abandon Nadia, whose wanton situation has made her a pariah anyway except to a cadre of lecherous would-be suitors poised to take advantage of her misery.
---