The Other Woman: movie review
Director Don Roos has transformed the book 'Love and Other Impossible Pursuits' into a marital melodrama that resembles a Woody Allen movie but lacks humor.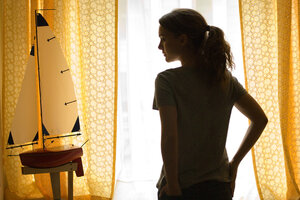 Barry Wetcher/IFC Films/AP Photo
Hotshot lawyer Jack (Scott Cohen) leaves his obstetrician wife (Lisa Kudrow) to marry notably younger coworker Emilia (Natalie Portman), whom he has knocked up. Emilia is devastated when the baby dies shortly after birth, which only makes it harder for her to win the trust of her precocious preteen stepson (Charlie Tahan). Writer/director Don Roos ("The Opposite of Sex") has made Ayelet Waldman's book "Love and Other Impossible Pursuits" into a Manhattan marital melodrama that resembles a number of recent Woody Allen pictures, except without the quality of jokes that leaven even Allen's worst explorations of this turf. Portman works hard, but she is still too little-girlish; her character looks more at home with the kid than with the other adults. Kudrow plays the understandably hostile ex-wife as an insane shrew; this serves to set up the film's most touching scene, but it's not really worth waiting for. Grade: C-. (Rated R for sexual content and language.)
More Monitor movie reviews
---
Follow Stories Like This
Get the Monitor stories you care about delivered to your inbox.