Corman's World: Exploits of a Hollywood Rebel: movie review
'Corman's World' document how, in his own scrappy way, Roger Corman launched the careers of dozens of filmmakers.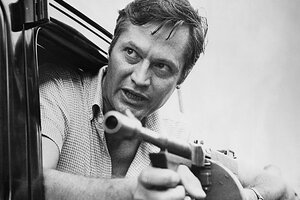 EPK
The name Roger Corman does not immediately strike an elevated chord among cinéastes. It should. In a career beginning in the mid-1950s as director-producer of microbudget drive-in movies and extending into today, Corman, now 85, is perhaps the most exemplary example of a one-man band in the history of American independent film.
Because Hollywood in the '50s and '60s was essentially a closed shop to emerging filmmaking talent, and because Corman kept his payrolls painfully low, he was able to start up the careers of a dizzying roster of filmmakers who might otherwise never have set foot inside Hollywood's precincts. A sample list includes Francis Ford Coppola, Martin Scorsese, Jonathan Demme, Ron Howard, Peter Bogdanovich, Robert De Niro, Robert Towne, Jack Nicholson, James Cameron, and William Shatner. As a distributor, he was also responsible for bringing out films by directors like Federico Fellini ("Amarcord") and Ingmar Bergman ("Cries and Whispers") when the major studios were wary. (Bergman was said to have relished the idea of his movies playing in drive-ins.)
---