CD review: Cadillac Records (Music from the motion picture)
This raw and rootsy soundtrack is period-perfect.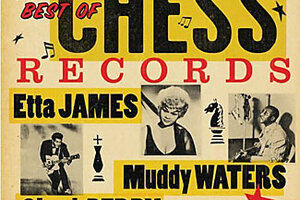 CADILLAC RECORDS – The story of Chess Records and the birth of rock 'n' roll didn't make much of a splash at the box office, but it sure has people buzzing over its raw and rootsy soundtrack. With biopics about musicians, it's always tempting to compare actors' singing chops with those of the real deals. (Jaime Fox and Joachim Phoenix were widely praised for their efforts to channel Ray Charles and Johnny Cash, respectively, in "Ray" and "Walk the Line.") So how did the cast of Cadillac Records fare, musically?
The two featured performers – R&B diva Beyoncé as soul-belter Etta James and actor Jeffrey Wright as bluesman Muddy Waters – do a stellar job with their intimidating tasks. No one can channel Etta – she's a singular talent – but Beyoncé does it her own way and conjurs enough emotion and grit to make it work in the context of the movie. "I'd Rather be Blind" is her best performance and a fitting closer for the film.
---