Jazz in the spotlight
Guitar superstars, the next generation of Coltrane, Creeley's poetry in song, and more.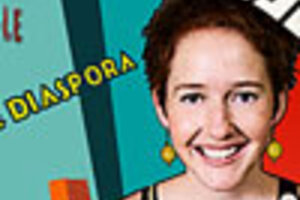 Courtesy of En(jazz)ave Records
McCoy Tyner: 'Guitars'
"Guitars" (Half Note) delivers more than its title promises. This sensational CD/DVD consists of four guitar superstars, plus a banjo genius improvising with veteran pianist McCoy Tyner. Backed by the majestic rhythm section of bassist Ron Carter and drummer Jack DeJohnette, Marc Ribot brings spiky atonality to the table. Bill Frisell offers his neofolky Americana. John Scofield bops his way through a standard by Tyner's former colleague, John Coltrane. Derek Trucks twangs his slide guitar runs into "Greensleeves." And, implausibly, Bela Fleck transforms his five-string banjo into an orchestral sound for "My Favorite Things." Unflappable in the face of such raging stylistic diversity, Tyner finds his momentous groove.
Rebecca Cline & Hilary Noble: 'Enclave Diaspora'
---