Playing it safe, television sticks with the tried and true
New season offers few fresh shows, but frugal times may pull in more viewers looking for cheap entertainment.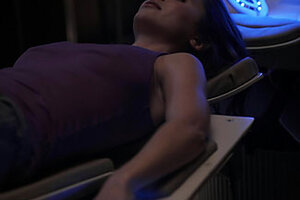 Courtesy of Fox Broadcasting
Once upon a time, in the world of network television, January was a big deal, a launching pad for important new shows. Some of TV history's most influential programs debuted in this midseason slot. Norman Lear's groundbreaking "All in the Family" sneaked onto the winter schedule in 1971, and the gritty, seminal "Hill Street Blues" arrived in early 1981.
But this year, in an industry still recovering from the production delays and $2.1 billion in losses from last year's 100-day writers' strike and struggling to stem audience erosion, the midterm slate is a lackluster event at best, say media watchers.
"There are no real new programming trends," says Michael Burgi, editor of Mediaweek, in New York. "The shows are all over the place," he says, adding that this hodgepodge reflects the "chaos" of the overall industry itself.
"It's downright depressing," says Jeff McCall, professor of communication at DePauw University in Greencastle, Ind. The networks are trying to survive in tough economic times, he says, but they're making the wrong decisions for a creative business. "They're operating out of fear," says Mr. McCall. "They're afraid to try anything out of the mold, so there's no innovation."
---